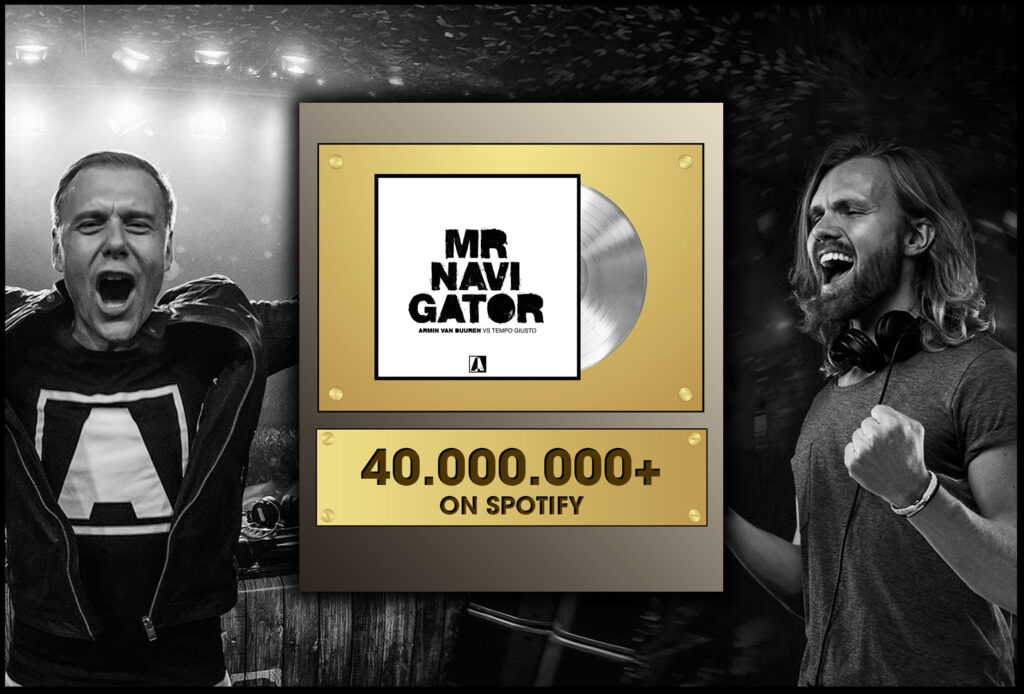 MR. NAVIGATOR HITS 40 MILLION STREAMS ON SPOTIFY!
Tempo Giusto's and Armin Van Buuren's join track 'Mr. Navigator' has topped 40 million streams on Spotify alone! With remixes and exclusive edits from Steve Aoki, Will Sparks and many more, Mr. Navigator has become one of the most streamed trance productions of all time and maintains its position as one of the most played tracks as well.
Mr. Navigator aka Tempo Giusto made his Mexico debut and showed the crowd what energy means. Hailed as the King of Tech Trance, Tempo is famous for giving his all on live sets and it shows – make sure to book Tempo for your event in 2023.
ON 'MOST PLAYED SINGLES' LIST OF 2022
Having delivered a ton of great music for another year, Tempo Giusto has once again made his way to the most played trance tracks of 2022 list (according to 1001tracklists). Tempo's fierce hard tribal trancer 'The Unicorn Master' was the 8th most played single of the year.
Have a listen to the track on Spotify!
Featured on A State of Trance Ibiza compilation, Tempo Giusto's latest tech-progressive since 'Casino' is out now on Armada Music.
Have a listen to the track on Spotify!